2023
SUMMER BOOK FAIR
Sunday, August 13th
Grace Christian School
104 Kocher Drive
Bennington, VT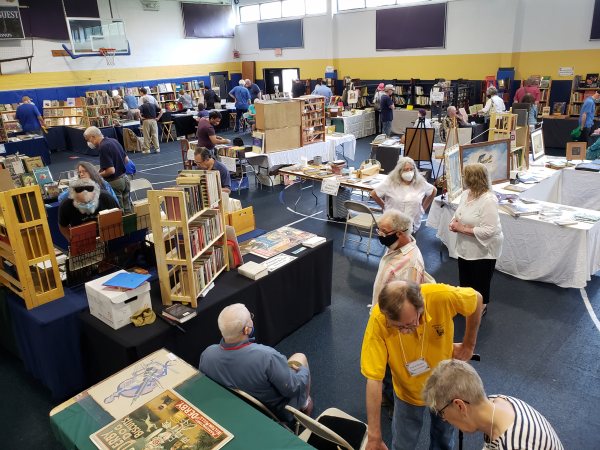 We are a group of booksellers from all around Vermont and New England, gathering together to bring you our best examples of collectible and rare books, postcards, prints and ephemera. It's like visiting a dozen different bookshops all at once!
There will be plenty of affordable books in addition to the more pricey volumes. You will get to talk to different booksellers, each of whom is very knowledgeable about their particular specialty. Discuss your favorite authors and subjects. Check out some of the beautiful craftsmanship of the older book bindings. If you love books, prints, maps and postcards, there's no better way to spend a day.
Vermontiana and Americana expert J. Kevin Graffagnino will be doing
free appraisals from 11-1.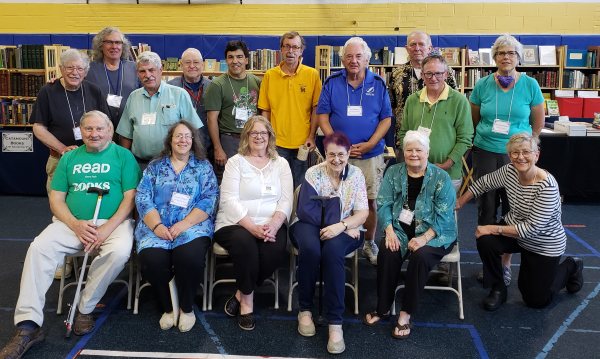 Vendors and Specialties for 2023:
The Eloquent Page, St. Albans, VT
General Stock

The Country Bookshop, Plainfield, VT
Folk Music, Folklore, general used and rare
books and ephemera
Peter L. Stern & Co., Inc., Newton, MA
English & American literature, detective fiction
Readsboro Falls Bookstore, Readsboro, VT
Civil War, Vermont, military, general stock
Sandy's Books & Bakery, The Buttery, Rochester, VT
General stock
Hermit Hill Books, Poultney, VT
General used, out-of-print and collectible books,
Vermontiana.
Jackson Antiquarian Books, Bradford, VT
General antiquarian, botany, gardening, poetry.
Barbara E. Smith - Books & Paper, Northampton, MA
Eclectic selection of used and rare books, old
postcards & paper, ephemera.
Austin's Antiquarian Books, Wilmington, VT
General stock used and rare books, antique
maps and prints, ephemera, Theodore
Roosevelt.
Catamount Books, East Arlington, VT
History, military history, hunting & fishing, science fiction.
Catnap Books, Cobleskill, NY
General stock and ephemera
Graham Hill Bindery, Craftsbury, VT
Book repair
DeWolfe & Wood Rare Books, Alfred, ME
Rare and out-of-print books and ephemera.
Wilfrid M. de Freitas, Westmount, Quebec
Literature/first editions, Architecture,Travel & Exploration,
Natural History, Vanity Fair prints
Stevenson - History Moving Forward, Manchester Center, VT
Ephemera, School Girl Art of the Early 19th Century
Byrdworks Antiques, Charlemont, MA
Early New England small town postcards, bookplates, prints.
Richard Mori Books, Nashua, NH
Always buying, especially interested in Boy/Girl Scout books & memorabilia,
White Mt. & NH history, children's series and illustrated.
Wiggins Fine Books, Shelburne Falls, MA
General antiquarian.